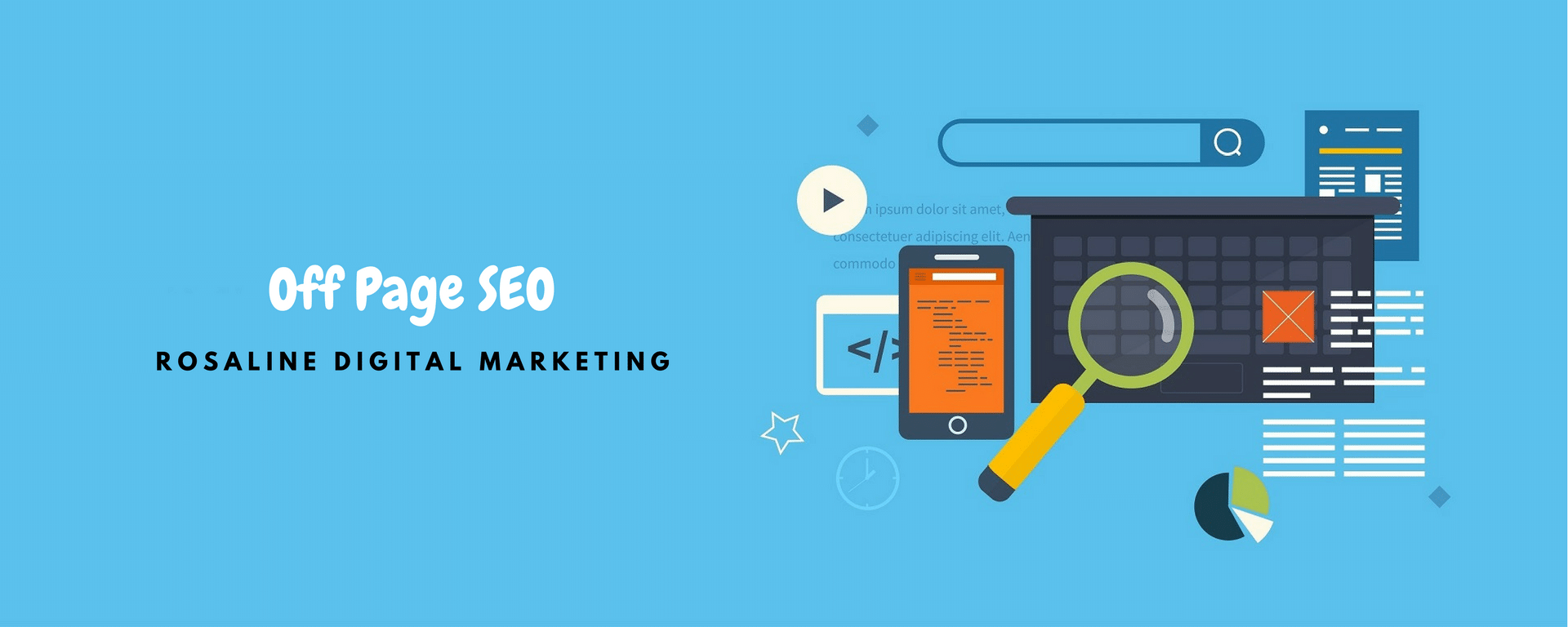 What is Off Page SEO?
Also known as Off Site SEO. Generally, refers to an activity that is done outside your site with an aim of ensuring you secure a higher ranking in the result pages of search engines. Some of the optimizing Off Page SEO factors include the perception of the user on the site's trustworthiness, relevance, popularity, and authority, and improving search engines. These activities are usually done by reputable internet linking places for the purposes of vouching for the quality of your site content and importantly promoting your website.
Why does Off  Page SEO matter?
It's obvious that ranking factors and search algorithms keeps changing constantly. However, the SEO community does not forget to appreciate and recognize the trustworthiness, authority, and relevance of Off Page SEO techniques in the ranking ability of your website. In as much as we might not know the entire algorithm that is used by Google in ranking site data, a research about Search Engine Ranking Factors indicates that Off Page SEO contributes up to 50% of the ranking factors weight.
Links and Off Site SEO
One important thing in as much as Off Site SEO is concerned is building backlinks. Backlinks play a very important role in the sense that they are used by search engines as indicators of the linked-to content quality. This means that sites with sites with high numbers of backlinks are ranked higher than equal sites with fewer backlinks. Normally there is three type of links that are usually defined depending on the way in which they were earned. The links include:
A- Natural links
These are the types of links that are editorially provided without any solid action being taken by the owner of the site.
B- Manually built links
Types of links that are acquired by intentional link-building activity. They include getting influencers share your content or asking customers to link to your site.
C- Self-created links
This is links that are created by actions such as adding backlinks in forums, online directory, and blog comment
In spite of the number of links that we obtain, those that are of significance to the efforts of SEO are those that pass the most equity. Some of the major signals that add value to the equity passed are as follows:
 Freshness of the link
 Popularity of the linking site
 Trustworthiness of the linking site
 Relationship between the site being linked to and the linking site
 Anchor text that is used in the linking site
 Authority of the page and linking domain
 A number of colleague links in the linking page.
Non-link related off site SEO
An activity is termed off-site if and only if it occurs outside your website and importantly if it helps in improving the search ranking of your website. Some of the Off Page SEO checklist activities include:
 Influencer marketing
 Guest blogging
 Unlinked and linked brand mentioning
The major aim of all these activities is actually to create a link to your website from anywhere on the web. For that reason, this makes the whole concept of non-link related irrelevant and a bit misnomer.
A note on local off-site SEO
In a nutshell, it can be said that off-site SEO majorly relies on the behavior of the humans. For that reason, it applies to both local and organic SEO. It can be applied in the day to day business activities carried out by humans.
Our off page SEO Toronto process
This majorly depends on attracting high-quality shows search engines and Google that you indeed authoritative and crucially worth ranking. For that reason, you need a quality off-page strategy that will aid you in establishing and maintain authority. There SEPs products and off page SEO services Toronto already in existence that meant to help clients attain long-term SEO benefits. Some of these major SEPs are as follows:
A-

Link Development and Outreach
Meant for building high-quality links to your site. We look for relevant opportunities in sites that are authoritative and have a higher ranking with an aim of building authority in your site.
B-

Link Attraction
Majorly focuses on blogs of high-quality and other articles that have been submitted authoritative websites in order to increase inbound attraction links, citation and importantly built the overall authority.
C-

Strategic Partnership
We help you develop a strategic partnership with related websites that are popular and of high authority in order to create a mutually beneficial and importantly cross-promotional relationship that boosts your authority and exposure.
Get Started With Your SEO Campaign Now!